Given the recent rise of a new Michelin star eatery which features the renowned dish of Soya Sauce chicken in Singapore, is there simply any stalls out there which may be on the same league but have yet to be discovered?
​
I was indeed surprised to have chance upon this stall by the name of 
Maria Virgin Chicken
 which was rumoured to have supposedly been crowned as the true master of this dish!​To make matters more interesting, it is even located at the same vicinity, over at 
Chinatown Complex Market & Food Centre
 which is home to some of the best food dishes in Singapore!
​Having its own line of patronising customers, it does not lack in any aspects which set it apart from your definition of an outstanding stall!I was highly impressed by the numerous amount of newspaper cuttings & as well as the 
various food critic awards
 that was displayed proudly on the facade of the stall.
​The sight of glorious looking soya sauce chickens can also be seen hanging neatly on the glass cabinet as the scrumptiously looking shade of red in colour got me fully enticed on. ​What could have been even better when the prices are extremely affordable which the serving size of a whole chicken cost only $14!
Taking a bite of the Soya Sauce Chicken, you would certainly share the same sentiment as I do, with regards to the texture & flavour of the meat!
It is absolutely soft, tender & moist which is nicely coated on with the sweet essence of its very own unique soya sauce gravy.
I personally felt that the soya sauce did really do justice to the overall meat, whereby one would be certain that such impressive quality would definitely equate to the amount of meticulous effort that lies behind such perfection!
​
​Notably, the meat also does contain a delicate layer of smooth skin texture to create a delightful chewing experience!
Like most Soya Sauce chicken rice, one would be likely to expect that the 
rice
 component would be just purely white rice as this is not exactly a Hainanese chicken rice dish.However, I was taken by surprise that Maria Virgin Chicken did actually take into account of pairing their signature dish with a touch of 
fragrant chicken rice
, instead of plain white rice that is offered by most eatery!
​
The rice is not too overwhelmed with chicken stock, nor is it too oily, but just consisting of a very light fragrant aspect to kick starting your palate for the real deal! ​On the other hand, their chilli sauce is also worth commenting upon as it has provided a good kick by the amount of garlic which is not so spicy, but just elevating the entire scrumptiousness of the dish.
In conclusion, this entire meal experience was pretty much surreal to me as it somewhat felt like a Hainanese chicken rice dish (especially from the rice itself) when it isn't!
It is definitely an eatery which I could understand the underlying reasons behind for its popularity & success!
Indeed, the Soya Sauce chicken is certainly great & especially for the rice itself which is not just plain white rice.
​

Thus, in my own opinion, I would be certain to say that Maria Virgin Chicken does offer a quality dish that does not fall short behind the standard of a Michelin star award.
Maria Virgin Chicken (瑪莉亞處女雞)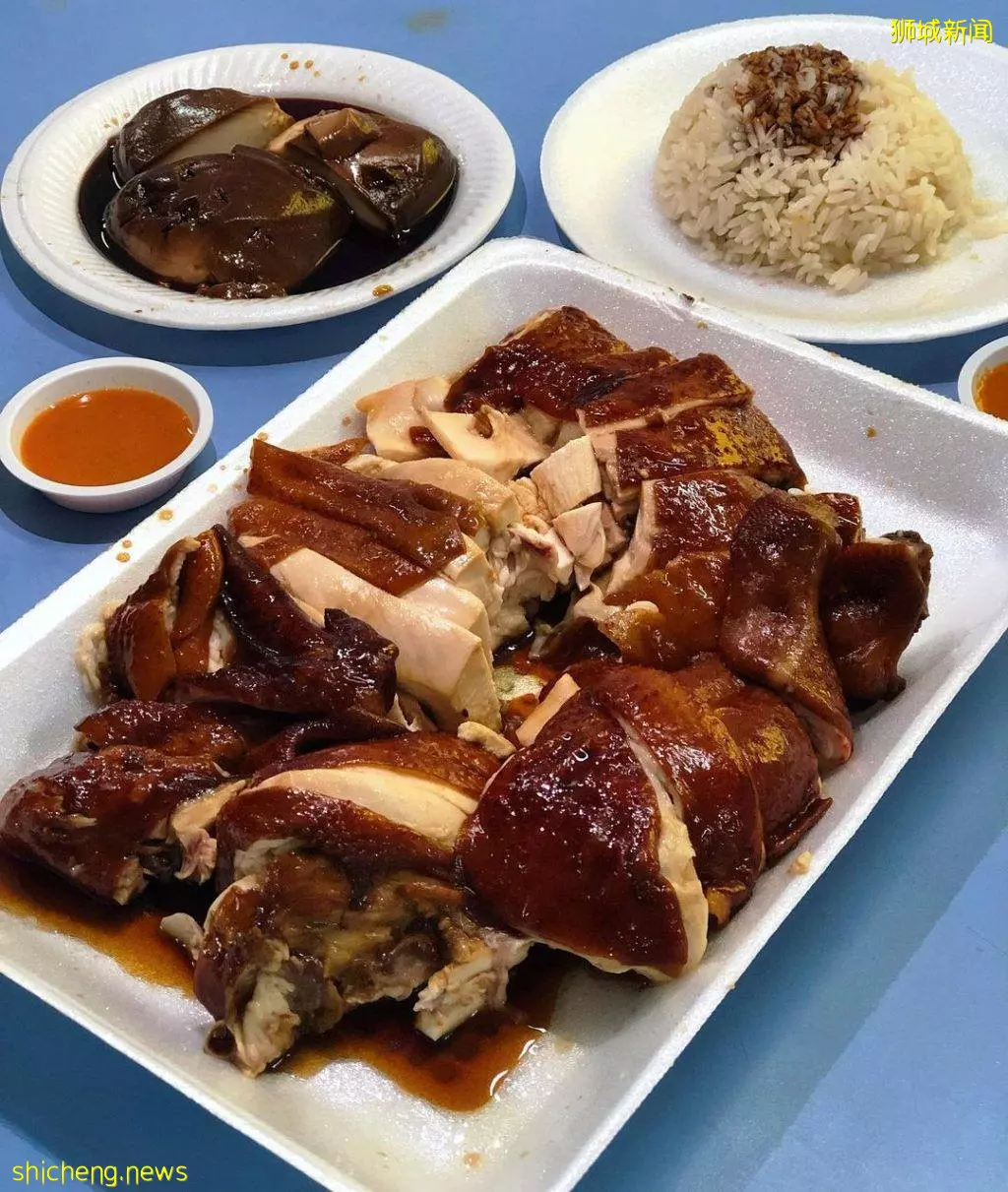 Address:
 335 Smith Street #02-189, 050335 (Chinatown Complex Market & Food Centre)
Opening Hours:
 Tue – Sun: 09:00 – 17:00 (Closed: Mon & Fri)
​​
Tel:
 –
​Average Price:
SGD $3.00 – Soya Sauce Chicken Rice (Small)
SGD $4.00 – Soya Sauce Chicken Rice (Large)